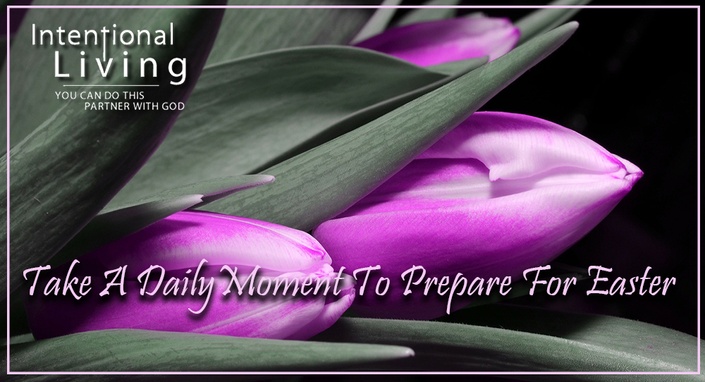 Take A Daily Moment To Prepare For Easter
GOOD NEWS!!
Intentional Living is hosting a special Easter Holy Week online devotional - FREE! The course is called . . .
"Take A Daily Moment To Prepare For Easter"
Easter is filled with joy and cheer. Not only is spring waking the earth once again. People are ready to see new life. New growth.
This is especially welcome during our global COVID-19 crisis. So this week's devotional course focuses on HOPE. There will be MEANINGFUL and FUN ACTIVITIES for people who are in "lock-down."
The sessions begin Monday, April 6. You can enter the sessions anytime, night or day, to participate in the brief, daily posts. Each day has 2 sections:
MEDITATION THOUGHT

– a short reflective thought to help prepare your heart for Easter and give hope during our global crisis.

TRADITION ACTIVITY IDEA

– a fun activity you can participate in – by yourself, as a family, or with a group.

Each day has a "Teaching Point"

especially helpful for involving children.
During this course, you will also receive a BONUS POST – "When You Run Out of Ideas of Where to Hide An Easter Basket."
An important HEADS UP . . .
Day #5 (Good Friday), the TRADITION ACTIVITY IDEA uses Resurrection Eggs to tell the Easter story with a little reminder token in each egg. Kids love this set! You can either order the set early this week before our session on Friday (with the above link on amazon – or through another online vendor) OR you can make your own. Your local Christian Bookstores may have a set.
To make your own: fill empty plastic eggs with little items to remind of each part of the Easter story. The online set (above link) shows detailed pictures of the little items you will need.
Intentional Living wants to help your Easter week be extra special. SIGN UP above for "Take A Daily Moment To Prepare For Easter." You'll be glad you did.
Your Instructor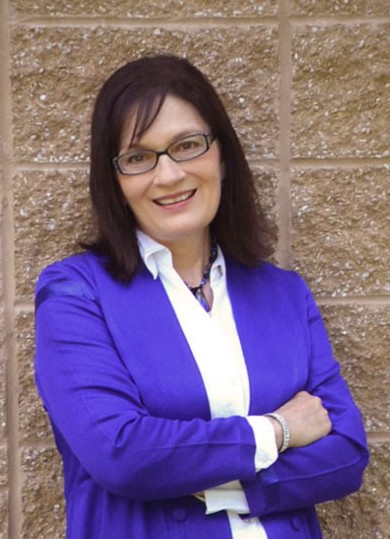 Brenda loves Jesus! She says it like this: "Jesus – You are my first, my most, and my best!" She has walked many life paths. Her experiences have ranged from challenging growth seasons to adventure to choices that nurture joy. Brenda has also endured sufferings, losses, and trials. On her journey, she figured out that Jesus is the One who makes life deeply meaningful. Jesus taught her how to live intentionally.
As the Founder and Director of Intentional Living, Brenda is a published author, a regular blogger/podcaster, and a trained counselor in Marriage/Family/Individual Therapy. She is also a seasoned teacher and discipler of believers in Jesus.
Because she knows how hard life can be and how precious time is, Brenda comes alongside sincere Jesus followers with her writing and training resources. Her purpose?
To assist and explore how to apply God's Word in practical, effective ways to daily life.
To affirm that the promises in Scripture are "for real."
To bring the comfort of Scripture into life's sorrows.
To remind that God's power is literally downloaded into Scripture.
To strongly declare that God is with you every moment in all circumstances, ready to help.
And she is always saying – "God loves you – so much!"
Brenda has set up multiple classes, courses, seminars, and training modules on various subjects and for a variety of students.

Course Curriculum
Day 1 - Monday
Available in days
days after you enroll
Day 2 - Tuesday
Available in days
days after you enroll
Day 3 - Wednesday
Available in days
days after you enroll